Station Image Verifier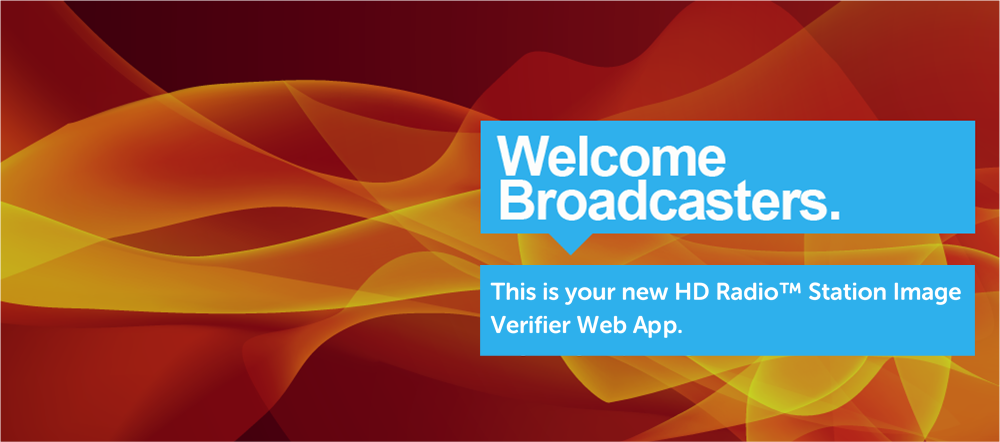 About the
HD Radio

Station Image Verifier Web App

Before broadcasting Station Logo images over the air through HD Radio Systems, please utilize this application (Station Image Verifier) to determine if those images include errors that may adversely affect such systems or HD Radio receivers. The Station Image Verifier also accepts and checks artwork and album art images.

Submitted images will pass this application if the Web App does not detect any known errors.

If the application detects any known errors in the submitted images, the application will attempt to fix those errors and may provide a modified image for download.
---
Select an Image Type
Station Call Sign should be entered as it appears in the HD Radio Exporter
When you select the channel number, make sure that your selection matches the channel number in the Logo's filename: HD1 matches 01, HD2 matches 02, HD3 matches 03, and HD4 matches 04
Upload an Image
*This is an example of an HD Radio receiver screen with the typical dark background

Results
Congratulations | Zero known errors were found in your image
Errors in Image | Known Errors were found in your image
Errors in Image | Known errors were found in your image
Your image contained known errors and these errors have been fixed:
Your image contained known errors and these errors cannot be fixed:
Click on the given file name to download your new image
*Image quality may have been reduced when fixing image